7th IWA-ASPIRE Conference 2017 & Water Malaysia Exhibition 2017
From the 11th to the 14th of September in Kuala Lumpur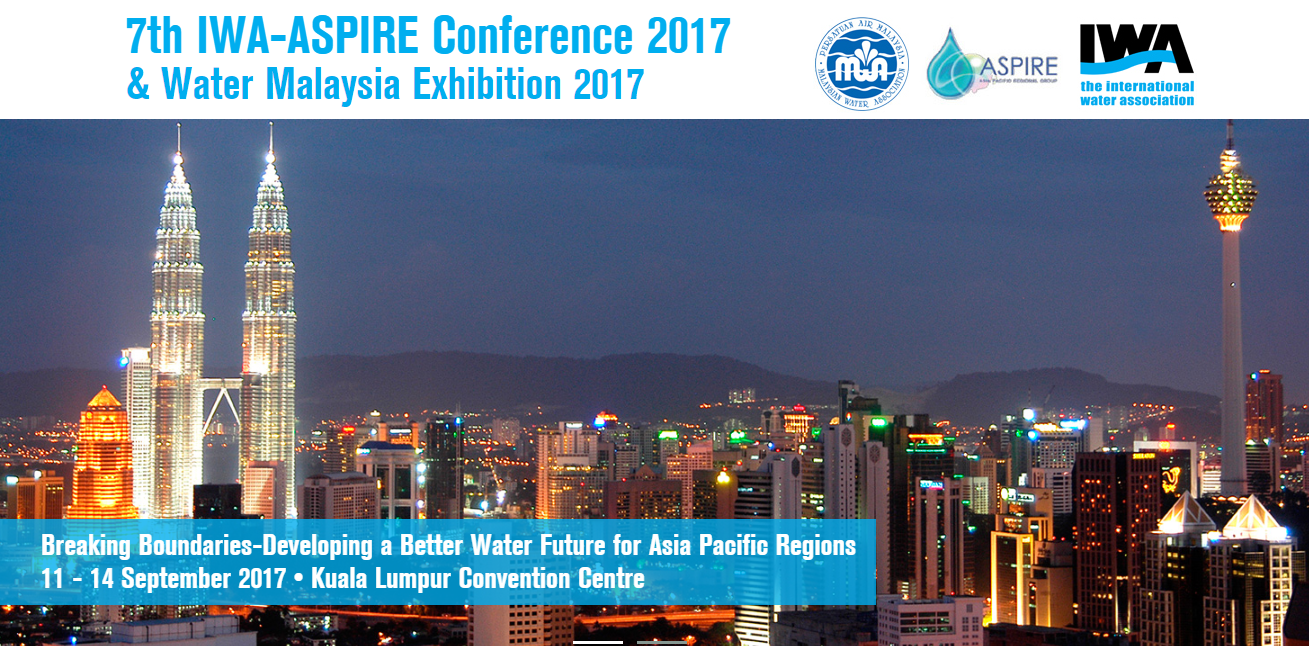 The 7th IWA-ASPIRE Conference organised by the Malaysian Water Association (MWA), Asia Pacific Group (ASPIRE) and the International Water Association (IWA) will be held from the 11th to the 14th of September in Kuala Lumpur.
The conference brings together water and wastewater professionals from Asia-Pacific to share and discuss best practices focusing on current development and water management issues towards achieving a better water future for the region. The main topic around the conference will be "Breaking Boundaries - Developing a Better Water Future for Asia Pacific Regions".
During the conference, workshops will be organised informing participants of the latest technologies and applications in the industry and approaches to solve challenges to our water future. Furthermore, the conference will provide opportunities for water professionals to network and enrichen their own experiences with managing water resources.
On behalf of the Flood and Drought Management Tools (FDMT) project, Katharine Cross (International Water Association) will present on the project during the "Climate Resilience form Catchment to Tap" session on the 12th September 2017 at 16:00. If you are attending the conference be sure to attend the session.
To find out more about the project, visit: http://fdmt.iwlearn.org/
For more information about the conference click here.