IW:LEARN just posted UNDP-GEF Kura II Project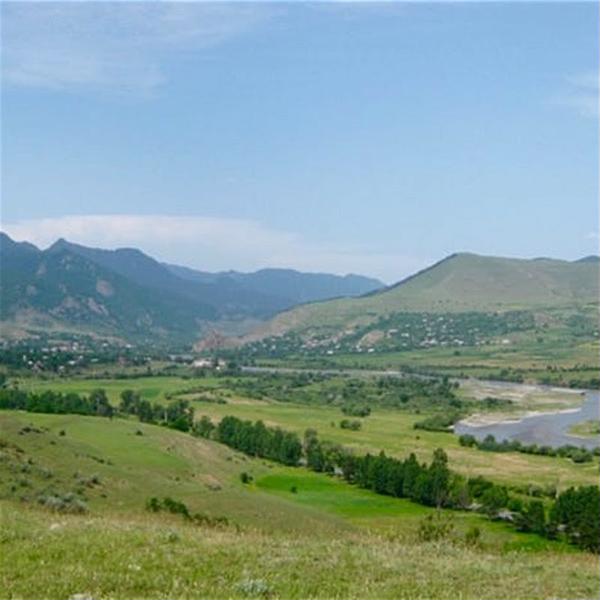 Below graceful foothills of the Great Caucasus Mountains, the region of Gabala in the country of Azerbaijan is now a thriving tourist destination, but was once a forbidden area. During the Soviet Union era, groundwater was considered a "strategic state resource". Azerbaijan's capital, Baku rests on the arid coast of the Caspian Sea. Urban growth pushes beyond the available water for Baku's thirsty residents.
Azerbaijan Joint Stock Company AzerSu, recently built a pipeline to pump pristine groundwaters from aquifers beneath Gabala to the city of Baku. Historically, water security of Baku is a concern for Azerbaijan. This inter-basin transfer is one solution.
The Galaba and Alazani aquifer system links Azerbaijan and the neighboring country of Georgia. Georgia, internationally renowned for its ancient history of wonderful wines, worried vineyards and key agricultural areas in the Alazani Valley may suffer from transferring groundwater to Baku. Georgian questions regarding their food and water security were not answered at international meetings. Georgia and Azerbaijan are pre-Soviet allies. But groundwater resources loss is seen as a potential threat to the Georgian economy, comparable to unmet demand for potable water in Baku.
The UNDP-GEF Kura River Basin Project coordinator heard these concerns. She asked AzerSu experts about the pipeline's impacts on the shared aquifers. The experts from Azerbaijan invited a delegation of multisectoral experts from Georgia to visit Baku. The invitation was eagerly accepted.
During a regional UNDP-GEF Kura II Project meeting, held in Baku, the Georgian delegation visited AzerSu. Together experts shared their approaches to groundwater management. AzerSu invited the grateful Georgians to also visit the Gabala pipeline out-take station.
In January 2018, a bus loaded with top-level technical water experts from Azerbaijan and Georgia arrived in the Gabala. The group toured the Aquifer Out-take Station, peering down into the cold bubbling waters welling up from beneath the earth, vibrating with the great power before starting the long journey to Baku. Georgian experts exclaimed that the AzerSu facility matched those of the most modern installations.
The next day, the UNDP-GEF Kura II Regional Project Advisory Group (RPAG) experts from water dependent sectors- agriculture, environment, municipal water, and energy, met for discussions. This group decided to create a Technical Working Group for Ground Water Management and agreed to:
Discuss and strengthen the cooperation and communications between Azerbaijan and Georgia for shared groundwater management
Consider groundwater sources for increased water supply for both countries, to use water more carefully, and to conserve
Harmonize groundwater monitoring to preserve and protect these precious shared waters with expert teams
They developed a clear mission for how to cooperate to ensure water security from the ancient vineyards of Georgia to the bustling city of Baku. This regional Technical Working Group for Ground Water Management is now working within the UNDP-GEF Kura II Project to reach these goals to build cooperation for a more sustainable future though shared water security.
For more: https://news.iwlearn.net/undpgef-kura-ii-project
---
This story provides an illustration of how GEF IW projects are already addressing themes in the new GEF IW strategy for the 7th GEF Replenishment. In this case the story highlights how projects can address Objective 3. Enhance water security in freshwater ecosystems. Specific activities in under this Objective will focus on three areas of strategic action: 1) advance information exchange and early warning; 2) enhance regional and national cooperation on shared freshwater surface and groundwater basins; and, 3) invest in water, food, energy and environmental security.