New Water Utility Response On-The-Go App
Install the Response On-The-Go App on your Apple or Android Mobile Device
The Water Utility Response On-The-Go App consolidates and makes accessible from the field, information and tools that water utility operators and their response partners may need during an emergency. Downloading Response On-The-Go can help responders and stakeholders increase situational awareness, facilitate coordination, and enhance overall response efforts.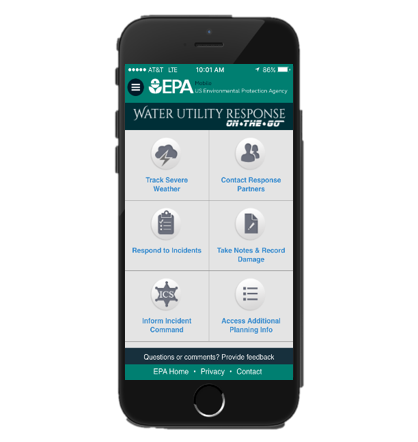 The App allows users to:
Identify and contact emergency response partners
Monitor local and national severe weather
Review and complete incident-specific checklists
Populate, save and email damage assessment forms with photo attachments
Access Incident Command System procedures and resources
To download the app:
For Apple devices click here.EXIT
For Android devices click here.EXIT
This article was originally posted on The United States Environmental Protection Agency. Read the originally story here.