WEBINAR: Climate resilient water safety planning
28 November | 10:00 Amsterdam local time| 60 minutes | English

Climate change impacts, such as water quality degradation, water shortage and scarcity can severely impact the ability of water utilities to supply their customers. Therefore, water utilities responsible for drinking-water safety need to understand how climate change is affecting water resources and the ways in which this could affect drinking-water supply systems to inform adjustments to policies, programmes and infrastructure. This webinar will demonstrate options for water utilities to move towards climate resilience through water safety plans, which is a comprehensive risk assessment and management approach across each step in the water supply chain from catchment to tap
Water Safety Plans are recognised by the WHO and IWA as the most effective means of ensuring the safety and acceptability of drinking water supply. Addressing climate hazards using a Water Safety Plan enables your utility to increase its flexibility and become more responsive to hazardous events such as floods and drought before they threaten the water supply.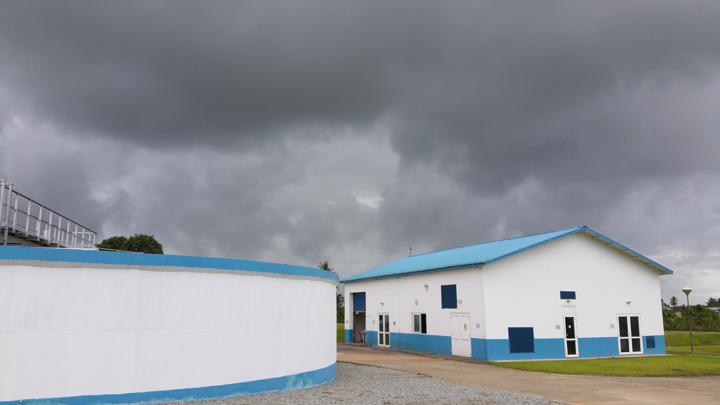 Target audience
Water utility staff who are part of the water safety planning team, water utility staff responsible for source management. Helps to have a background in water management, water supply & wastewater planning or river basin management, climate data.
Learning Objectives
The participants will be able to:
Understand how integrating climate information into water safety planning will help better identify and assess climate hazards and risks to your water supply system.
Learn how the tools and guidance produced by WHO and IWA can support in identifying and addressing climate hazards and risks and contribute to the resilience of your water utility.
Host/Chair
Rui Shancho, Águas do Algarve and IWA WSP Specialist Group
Panelists
For more information, visit http://www.iwa-network.org/learn/climate-resilient-water-safety-planning/